Programmes Detail
Browse the information related to the programmes
offered at USIM
Bachelor of Da'wah and Islamic Management with Honours
PROGRAM DETAILS
Programme Code:
UQ6221002
Medium of instructions:
English and Arabic
Duration of Studies:
- Full Time: 4 years (8 semesters)
The Bachelor of Da'wah and Islamic Management aims to produce graduates that understand the philosophy and the management of Da'wah in line with the needs of today's society. The programme is based on the understanding that studies of the field of Da'wah is necessary to be expanded and integrated in the contemporary management practices. The programme is designed to accomodate the industrial needs and benefiting parties. Academic activities in the programme are not limited to merely understanding the theories but practising them into hand-on activities to engage with community.
CORE SUBJECTS
Islamic Thought and Current Issues
Da'wah Organisation
Hifz al-Nusus
Islamic Leadership
Sociology of Da'wah
Public Speaking
Da'wah Tatbiqi
Dirasah I'lmi Turath
Da'wah Planning and Strategy
Psychology of Da'wah
Adab al-Ikhtilaf
Organizational Management
Human Resource Management
Islamic Management
Introduction to Statistic and Data Analysis
EXPERTS
For more information on our EXPERTS, please refer to http://fkp.usim.edu.my/dawah-and-islamic-management/
CAREER PROSPECTS
Islamic Religious Officer; Administrative Officer (Diplomatic Officer, Public Administration Officer, Human Resource Officer, Registrar); Islamic Media Workers; Professional Daie; Research Officer.
Contact Us
Centre for Marketing and Student Admissions
Level 1, Chancellory Building
Universiti Sains Islam Malaysia
Bandar Baru Nilai, 71800, Nilai
Negeri Sembilan, MALAYSIA

Phone: +606 798 8163 / +606 798 6002 / +606 798 8055
Email: study@usim.edu.my
Testimonial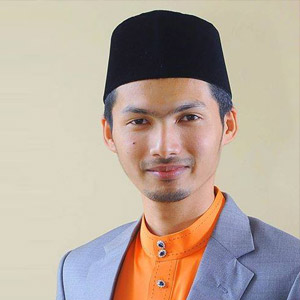 USIM provides a platform to students to build their academic knowledge as well as confidence through co-curricular activities. Graduates of USIM will definitely have the knowledge; skills and the ability to adapt to a work environment."
Education:
Bachelor of Da'wah and Islamic Management with Honours